Technical & Engineering
This is a specialist division of VITALpeople and its principal business is the provision of Human Capital Solutions for customers who require Temporary and Permanent Technical personnel. We provide a 360 degree recruitment service and supplies high calibre personnel in a fast, efficient and professional manner.
We are dedicated to providing quality services to our customers, that extend beyond the accepted norm and we strive to develop successful business partnerships by bringing added value and competitive advantage to our customers and candidates alike.
Divisions include:
Engineering
Energy/Power
Construction
Marine
Motorsport/Automotive
Scientific
Telecoms
IT
Electronics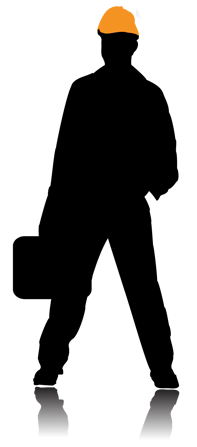 Account Management
VITALpeople Technical has many years experience of managing all the needs of our clients and the support infrastructure that we provide becomes a cornerstone of the internal recruitment process for many of our customers.
VITALpeople Technical's in-depth knowledge of the current contract market place has given us the ideal background to offer enhanced Account Management solutions to all clients. All VITALpeople Technical customers benefit from our Dedicated Account Management structure, which ensures that communication channels are not compromised and that we always maintain an accurate understanding of your requirements and the specific needs of your business.
Contract & Temporary Recruitment
The effectiveness of our Contract & Temporary recruitment service is measured both by our ability to match a job requirement quickly and by the specialist skills and professionalism of the contractors we provide.
The quality of our consultants – who specialise in different technical and commercial sectors – has a vital role to play in the process. They take the time and trouble to get to know contractors and work hard to put the abilities of those contractors into the most appropriate and effective positions.
Permanent Recruitment
Our permanent recruitment service for clients is based on the fundamental principle of matching the right people with the right vacancy at the right time. Unlike many of our competitors, we only provide Permanent Recruitment services on a contingency basis, which means that our customers pay us purely based on the results that we produce. Our customers benefit from:
100% – 3 month Rebate Scheme
Full candidate profiling including reference checking & enhanced background checks where required
Specification based Candidate Short-listing
Full Vacancy Activity Portfolio – showing all application & search activity, including a report giving details of rejected candidates
Temporary-to-Permanent recruitment service
Preferential Terms for multiple periodical placements
Volume discounts for multi-person/same role intakes
Because of our reputation for achieving large numbers of successful, well-matched placements each year, thousands of skilled individuals approach us to help them to find the right permanent job. In addition to the thousands of direct applicants held on in our own systems, we also have access to databases containing the details of more than 20,000 skilled candidates that are actively seeking work.
Innovative Client Specific Solutions
Experience has taught us that many of our customers need much more than a "box standard" recruitment service to obtain best value from a recruiter. We understand that individual requirements and levels of support will vary significantly from one customer organisation to another.
We take pride in our ability to listen, to understand and to innovate. Our services can be adapted to provide solutions that meet specific needs – covering everything from Advertising, CV pre-screening and Initial Interviewing; through to Staff Inductions, KPI Management and On-site Support.